Connect with us
Tell us more about yourself and we will tell you more about our nursing program. 
A tradition of impact and innovation
Founded in 1914, the Indiana University School of Nursing has grown into one of the largest nursing schools in the country. We take pride in our rich history, but we're also looking to the future. IU School of Nursing Fort Wayne remains committed to preparing skilled nursing professionals and to engaging in research that advances nursing education and practice.
Learn more about the IU School of Nursing Fort Wayne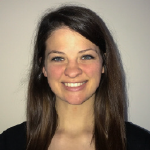 The nursing program has prepared me for the future through didactic courses, hands-on clinical experiences, and overall a well-rounded approach to providing patients with excellent care.

Candance Danz, IU Fort Wayne Nursing Student
Experience IU Fort Wayne
To truly understand what makes IU Fort Wayne such an exciting college, you really need to see it for yourself.
Our virtual and on-campus tours are designed to help you understand the
scope of opportunities you will find here.