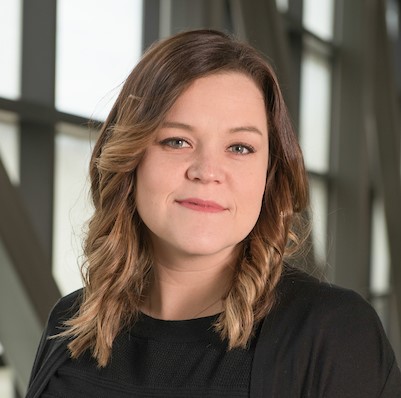 Phone:

260.257.6778

Email:

aubehle@iu.edu
Campus:

IU Fort Wayne
Neff Hall Room 050U
2101 E Coliseum Blvd.

Fort Wayne,
IN
46805
Biographical statement
Aubrey Ehle joined the Medical Imaging and Radiologic Sciences program at Indiana University of Fort Wayne in 2018. She is an Assistant Professor and Clinical Coordinator of Clinical Radiologic and Imaging Sciences. Aubrey graduated from Indiana University-Purdue University Fort Wayne with an Associate of Science in Radiologic Sciences in 2012. While employed at a local hospital as a lead Radiologic Technologist and Clinical Instructor she also completed her Bachelor of Science in Medical Imaging from IU Fort Wayne. She then transitioned to teaching full-time at IU Fort Wayne in 2019 and completed her Master of Science in Radiologic Sciences from the University of Southern Illinois in 2020.
Aubrey's enthusiasm for this field does not end with her clinical and collegiate experience. She is enthusiastic about helping students connect classroom knowledge with clinical skills. She is forever interested in exploring and sharing new technologies and developments within the field of Medical Imaging, serves on various University committees, and is an active member in several professional societies.
Education
Master of Science in Radiologic Sciences 
Southern Illinois University
Carbondale, IL
Bachelor of Science in Medical Imaging
Indiana University
Fort Wayne, IN
Associate of Science in Radiography
Indiana University
Fort Wayne, IN
Certifications
American Registry of Radiologic Technologists - Primary Certification in Radiography

Indiana State Department of Health Radiologic Technologist License

Basic Life Support for Healthcare Providers
Organizations
American Society of Radiologic Technologists
Indiana Society of Radiologic Technologists
Courses Taught
Understanding Medical Terminology
Orientation to Radiography and Medical Imaging
Introduction to Clinical Education
Medical Imaging Clinical Education I-VII
Fundamentals of Patient Care for Medical Imaging
Advanced Patient Care for Medical Imaging